Sunday, March 20, 2005
This blog On-Line Magazine is about the current debates on Social Security and on Medicare, including Part D as well as universal healthcare.
I provide occasional articles which I hope are illuminating as well as links to a lot of the significant on-line publications.
I worked eight years as a Social Security Claims Representative and have some training in economics and statistics (including an MBA), so I think I can provide some insight to the discussion.
Previous Posts
Buy These Books

Money-Driven Medicine: The Real Reason Health Care Costs so Much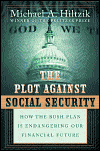 The Plot against Social Security: How the Bush Administration Is Endangering Our Financial Future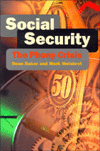 Social Security: The Phony Crisis

Changing Patterns of Social Protection (International Social Security Services), Vol. 9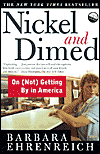 Nickel and Dimed: On (Not) Getting by in America
---
Krugman's recommended books follow

Saying No: The Challenges of Rationing Health Care

The Health Care Mess: How We Got into It and What It Will Take to Get Out

Healthy, Wealthy, and Wise: Five Steps To A Better Health Care System
---